Annual Convention Display 2The Railway Philatelic Group
Page 8 – Collect on a Railway Theme
[This delightful thematic collection was assembled by Keith Downing (Editor of Railway Philately), to whom we owe our thanks for sharing it with us.]
Thematic collecting is now one of the most popular ways of collecting stamps. Instead of collecting (say) British stamps or Australian stamps, why not collect stamps with a particular theme of your own choice from anywhere in the world?
And if you are a collector of railway stamps, why not pick some aspect of railways and collect any and all stamps which fit into your theme – wherever they come from? Obviously, there are many railway topics you could choose as your own theme; you could choose just 'Railways on stamps', or perhaps 'Railway Bridges on stamps', or Railway Engines', or 'Railway Stations', or 'Railway Workers' and so on. You could even choose more than one railway theme!
Rather than trying to explain what thematics is, it is easier and better to show what thematics is
by looking at a real thematic collection (about something to do with railways and stamps, of course) … and theme we will use here as an example is …
Stamp Collecting on the theme of    "Railway Toys on Stamps"
Everyone must have played with toy trains. You did (didn't you?). As soon as the railways were invented, toy manufactures began to produce model engines and trains. Parents bought them for their children.
Various countries throughout the world started to issue stamps with pictures of trains … and then even pictures of toy trains! At first, the pictures of toy trains were limited to basic engines:
| | | |
| --- | --- | --- |
| | | |
| Tin Train (German) | Clockwork Train (Swiss) | Tin Train (German) |
Here we have a collage consisting of a toy train (a wooden model), a toy aeroplane and a toy soldier on the cover of a Swedish stamp booklet.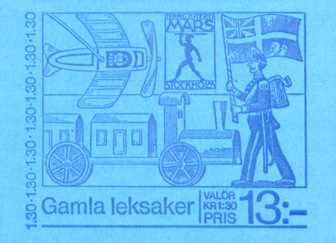 Here is a sheet of German stamps illustrating various toys. The toy train (top left stamp) is a tin-plate model.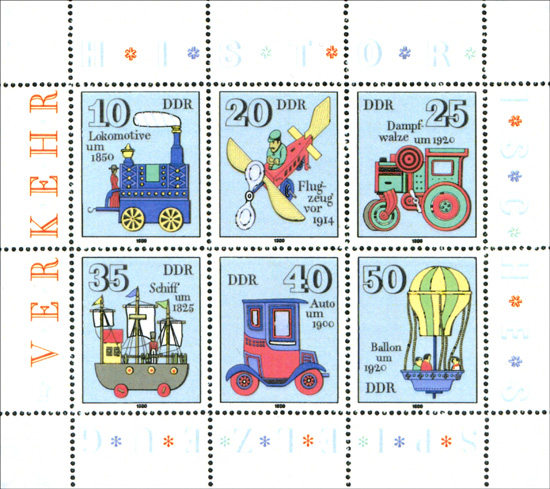 There are further stamps which look at more developed toy trains:
| | | |
| --- | --- | --- |
| Clockwork Train(New Zealand) | Electric Train Layout(Nicaragua) | Electric Train Layout(Romania) |
There are stamps with pictures of toy trains for babies (imprinted on a piece of postal stationery from Czechoslovakia), stamps from Korea showing toy trains for youngsters, and stamps from Russia with pictures of modellers playing with toy trains, boats and planes.
| | | |
| --- | --- | --- |
| | | |
| Toy Train for Babies(Czechoslovakia) | Push-toy Train(Korea) | Modellers' Club(Russia) |
The final item in this most attractive display is a stamp booklet cover from Germany showing a model train set made by MÄRKLIN, the German company (founded in 1859) which was famous for making all kinds of toy and model trains and railway layouts.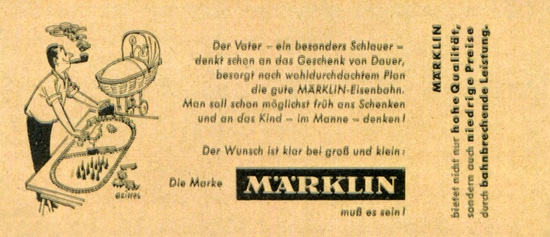 So why not choose your own railway related topic and start collecting items to illustrate it. Take your time  … do it piecemeal. There is no hurry, and it can be most rewarding!
About the Railway Philatelic Group – End of Display
If you want contact us, ask a question, or if you would just like to know more
CLICK HERE to go the the Contact Us page